PEDIATRIC BLADDER GROUP KOLKATA ORGANISES ICCS ONLINE COURSES FROM 20th - 22nd MAY, 2022
1) ABOUT THE GROUP
Dribbling of urine, poor urinary flow, leaking underpants are some of the symptoms which may indicate that the urinary bladder is not perfectly well in a child. Eneuresis may be primary and monosymptomatic which may be modified and treated with behavioral therapy, but this may also be a tell tale sign of a more serious disorder like congenital bladder outlet obstruction in the form of posterior urethral valve, or an occult spinal disorder. Myelomeningocele and other forms of spina bifida often is associated with bladder disorders and if untreated may lead to chronic kidney disease despite being born with a set of completely normal kidneys.

To diagnose and manage such problems of urinary bladder, a special interest is needed on the part of the treating physician. Systematic evaluation through careful history taking, focused examination, judicious investigation can reveal defects in the functioning of the urinary bladder which may be medically or surgically modified to protect the kidneys. The end point is always preserving the renal function (upper tracts) and maintaining a dry interval so that the child does not continually wets the underpants or smells of urine so that they can lead a socially productive life. Often a simple maneuver like rectal irrigation to remove the impacted stool may magically cure the child of all the symptoms.

Pediatric Bladder Group ia aimed at bringing together physicians across the globe who are interested in studying the ailments of the urinary bladder in children. The team includes Pediatric Surgeons, Pediatric Nephrologists, Physiotherapists, Radiologists, Social Workers and parents who have overcome their children's problems and are ready to volunteer to help others.
2) EDUCATIONAL COURSES
INTERNATIONAL CHILDREN'S CONTINENCE SOCIETY
Educational Course, Kolkata, India
AN EXPOSITION ON PEDIATRIC BLADDER AND URODYNAMICS
ONLINE : 20th – 22nd May, 2022 | 5:30 PM – 9:30 PM IST




Organized by Pediatric Bladder Group, Kolkata

Dr. Subhasis Saha
MS, M.Ch, DNB (Pediatric Surgery), Consultant Pediatric Surgeon, AMRI Hospital, Mukundapur, Kolkata

Dr. Poonam Guha Vaze
MS, M.Ch (Pediatric Surgery), MRCS (Eng). Consultant Pediatric Surgeon, Nilratan Sircar Medical College and Hospital, Kolkata, AMRI Hospitals, Mukundapur

Dr Rajiv Sinha
MD, FRCPCH (UK), CCT Ped Nephrology (UK), Fellowship Paed Nephrology (Canada). Prof. and HOD, Pediatric Nephrology Unit, Institute of Child Health, Kolkata Visiting Pediatric Nephrologist, AMRI Hospital, Mukundapur
REGISTER HERE
Registration Fees INR 1000
(equivalent amount in any currency)
CONTACT -
Dr. Subhasis Saha: +91 90070 23812
Dr. Poonam Guha Vaze: +91 96736 75935
Dr. Rajiv Sinha: +91 93308 19380
EMAIL -
iccskolkata2022@gmail.com
3) COURSE SCHEDULE

Download Course Schedule In PDF Format
4) INTERNATIONAL FACULTIES
International Children's Continence Society Educational Courses, Kolkata, India,
20th – 22nd May, 2022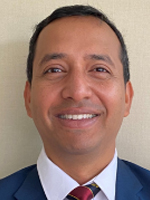 Name: Mr. (Dr) Pankaj Mishra
Designation: Consultant Paediatric Urologist
Institution/Organization:
-Evelina London Children Hospital, Guy's & St Thomas' -Kings College Hospital & Harris Birthright Centre
City: London; United Kingdom
Brief Achievements:
-M.B.B.S; M.S; M.Ch, M.R.C.S, F.R.C.S (Paed)
-Hon Sec, British Association of Paediatric Endoscopic Surgeons
-Visiting Lecturer at University of Edinburgh
-Honorary Senior lecturer at King's College London
-MDT Panel for PUV, DSD, VACTREL pathologies
-Director Paediatric Surgery and Paediatric Urology courses
Name: Stephen Shei-Dei Yang
Designation: Professor of Urology and Vice Superintendent
Institution/Organization:
-Taipei Tzu Chi Hospital, Buddhist Tzu Chi University
City: New Taipei
Brief Achievements:
Up to date, he has published more than 180 peer-review articles. He currently serves as: Former President of Asia Pacific Association of Pediatric Urology (APAPU), President of Asian Association of UTI and STI (AAUS), Director of International Children Continence Society (ICCS) and Taiwan Continence Society (TCS)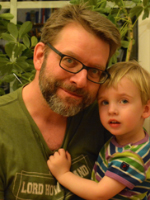 Name: Tryggve Nevéus
Designation: Professor, Senior Consultant
Institution/Organization:
-Uppsala University Children's Hospital
City: Uppsala
Brief Achievements:
- President, International Children's Continence Society
- >80 peer reviewed publications, mostly on enuresis and pediatric lower urinary tract function
- Senior author of ICCS terminology document
- Lead author of ICCS enuresis guideline document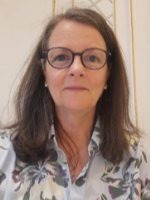 Name: Anne Wright
Designation: Consultant Children's Bladder clinic
Institution/Organization:
-Evelina London Children's Hospital. - Guy's and St Thomas' NHS Foundation Trust
City: London
Country: United Kingdom
Brief Achievements:
Anne works closely with the paediatric Nephro-Urology, Neurology and Gastroenterology departments covering the full spectrum of childhood bladder dysfunction from enuresis, combined bladder-bowel dysfunction to neuropathic bladders. She is responsible for paediatric urodynamic investigation within the service which currently averages >350 studies/annum, and non-invasive urodynamics averaging 500/annum. She is the founding organiser for the London Paediatric Urodynamics course which is ICCS and UKCS approved. She works one day a week in the Community with additional responsibilities for physical and learning disabilities, neurodevelopmental disorders (Autistic spectrum disorders, ADHD) and Child Protection. She has worked with NICE for the Childhood Enuresis guidelines and Quality Standards, is President of the award winning charity ERIC (Education and Resources for improving Childhood continence) and is Educational chairperson of the International Children's Continence society. She teaches, publishes and presents widely.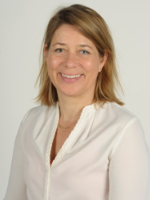 Name: Anka Nieuwhof-Leppink
Designation: Coordinator Urotherapy
Institution/Organization:
- University Medical Center Utrecht
City: Utrecht
Country: Netherlands
Brief Achievements:
Anka Nieuwhof-Leppink is the coordinator of a team of urotherapists working in the Wilhelmina Children's Hospital (part of UMC Utrecht). This team is responsible for the clinical and outpatient care of children with bladder and bowel problems, such as incontinence. She also coordinates the educational program for urotherapists, pediatricians and physiotherapists both nationally and internationally. She is a driving force in further professionalization of her field. In 1999, she started her career as a pediatric urology nurse. In 2016 she obtained her master's degree in clinical psychology. Her research interests are urotherapy and the behavioural aspects of treatment of children with bowel and bladder problems. This led to a dissertation and PhD in 2020. She is the former president of nurse group of the European Society Pediatric Urology (ESPU). She is a board member of the International Childrens Continence Society (ICCS), and member of the ESPU research committee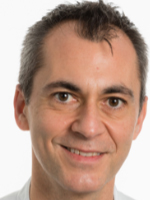 Name: Konstantinos Kamperis
Designation: Professor
Institution/Organization:
- Aarhus University Hospital
City: Aarhus
Country: Denmark
Brief Achievements:
Consultant pediatric nephrologist, associate professor in pediatrics, author/co-author of 61 peer-reviewed papers, involved in childhood incontinence research over 20 years, secretary of the ICCS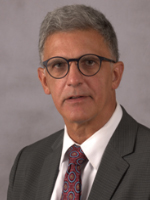 Name: Israel Franco, M.D.
Designation: Clinicial Professor, Department of Urology
Institution/Organization:
- Yale University School of Medicine
City: New haven, Connecticut
Country: United State
Clinical Interests:
Neurourology, urinary incontinence and dysfunctional voiding, urodynamics, uroflowmetry and machine learning
Brief Achievements:
Treasurer and Board member of ICCS. With 30 years experience in the field, he directs the Yale/New Haven Children's Bladder and Continence Program. One of the earliest practitioners of biofeedback therapy in the United States and established the paradigm of using nurse practitioners and other physician extenders to help manage the children with urinary incontinence. Dr. Franco has been a visiting professor at several prestigious urology programs throughout the country. Published over 90 articles in peer reviewed journals and has contributed 19 chapters for textbooks. Since Dr. Franco's publication on the Management and Treatment of Overactive in Bladder in Children in 2007 in Journal of Urology he has driven the pediatric community to look at CNS mechanisms as the cause of most incontinence and dysfunctional voiding issues in children. Dr Franco has several patents in the field of continence devices and urodynamic software including Artificial Intelligence driven Bedwetting Alarm.